PRACTICAL INFO FOR TREE PLANTING & TREE CARE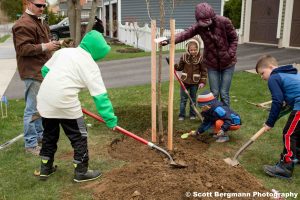 We want to make it easy for you — homeowners and others — to plant trees.
You can do it! And we don't want the logistics to stop you.
This practical guide will help you through site selection, tree buying, planting, and caring for your young tree, so that it will get established and thrive through a long and beautiful life.