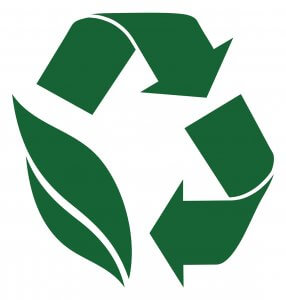 The Zero Waste Committee focuses on issues related to the waste stream – reduce, reuse, and recycle
Our main goal is to reduce the large percentage of our waste that gets sent to landfills through education and opportunities for our community to actively participate in easy and innovative ways to minimize household waste.
The Zero Waste Committee grew out of our Bring Your Own Bag initiative, which aimed to minimize the negative impact of plastic bags on the environment by decreasing local retailers' and consumers' dependence on single-use shopping bags. We have since grown to include other Zero Waste initiatives, which are described below.
Why is waste such an important issue?
Waste has a significant impact on the environment. Consider the following facts:
Each individual in the U.S. produces more than 4 pounds of waste a day. That amounts to 254 million tons a year for our entire population.
There are more than 2,000 active landfills in the U.S. that leak toxins into the surrounding environment and produce the greenhouse gas methane.
Transporting garbage long distances (an increasing need) uses an enormous amount of energy and creates pollution.
There are simple things we all can do to make a difference (click the links to learn more):

Reducing how much we buy and consider the types of materials we purchase.
Taking steps to reduce food waste.
Reuse – donate or sell unwanted items to extend their useful life and keep them out of landfills.
Repairing things rather than replacing them

Recycling

is an effective way to conserve natural resources that decreases the overall amount of landfill trash by 34%.
Composting reduces the amount of methane emitted from landfills. It also has the potential to reduce the amount of landfill trash by 25%.
Current Projects
We hold recycling events every October at the SPAC parking lot on the west side of Route 50. Are you cleaning out your garage or basement and don't know how to reuse or recycle your unwanted stuff? We'll be collecting a wide variety of items, including clothing, coats, shoes, sleeping bags, towels, rags, sheets, comforters, and quilts; small household appliances; electronics; metal objects; and bicycles. Help us spread the word and start setting aside your unwanted items today!
Check out our Recycles Day webpage for all the details!
Check out our comprehensive directory of places to DONATE, REPAIR, and RECYCLE household items! This guide includes a local directory of organizations that accept all kinds of items for donation, recycling, as well as options for repairing broken items. View it online or download a pdf.
Would your organization like to be listed in our guide? Send us an email.
Do you like fixing things? Sustainable Saratoga and the Saratoga Springs Public Library host regular Repair Cafés in Saratoga. Repair Cafés are free community events with the goals of repairing broken objects to extend their life, keeping things out of landfills, and fostering an appreciation for the art of repairing things. We held our first event in June 2018, and hold 3-4 events each year at the Saratoga Springs Public Library. Check out our Repair Café webpage for additional information, including our event schedule.
We offer composting workshops that help local families learn how to easily convert food scraps and lawn trimmings into rich nutrients for their gardens. Backyard composting workshops last approximately 45 minutes and include an overview of how to get started with backyard composting, identifying and troubleshooting common composting issues, and time for questions. The workshops are free. We also provide information about finding the right bin for your compost needs, and the ongoing support you need to make reducing food waste easy and fun.
If you would like to compost, but don't know how to get started, WE CAN HELP.
Check out our backyard composting tutorial on YouTube.
Please contact us with any composting questions you have, or to join a future backyard composting workshop!
Please email zerowaste@sustainablesaratoga.org to be notified of upcoming workshop announcements, or see our Facebook Events page. Thank you. 
Sustainable Saratoga volunteers, led by Marlaina Murphy, put together this sustainability guide for local restaurants. The goal of the project was to create a comprehensive but easy to follow guidebook filled with options for restaurants to consider adopting to make their business more sustainable. 
The guide includes information on:
How to power your business with renewable energy

Strategies for reducing energy use

Easy ways to reduce food waste

Tips to increase recycling and reduce plastic waste production

And much more
You can find the Restaurant Sustainability Guide on Sustainable Saratoga's website. Read more here.
Have questions? Email marlainaNmurphy@gmail.com or zerowaste@sustainablesaratoga.org
Sustainable Saratoga is working to raise awareness about the impacts of litter pollution on our environment. 
Click here to read our blog post about litter pollution. 
We organize regular Team Up to Clean Up litter pick up events. You can read more about our most recent event here.
One of the best ways to reduce litter is to avoid single-use items. Click here for some useful tips to reduce your waste.