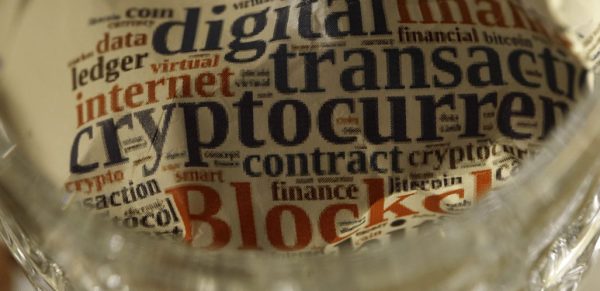 By Kate Phillips
What is Crypto?
Cryptocurrency is a currency like the US dollar, in that you can use it to purchase goods and services. However, unlike traditional currencies, crypto is decentralized and completely online. Most people invest in crypto, as you would the stock market. The blockchain records every transaction in a code, and, to avoid fraud, cryptocurrencies use proof of work (PoW) facilities to validate transactions. Mining cryptocurrency is the coding process that releases the currency into the world. How sustainable is crypto?
Cryptocurrency has amassed many concerns over the past few years – many of them financial. However, crypto is also terrible for the environment due to its high energy consumption and fossil fuel emissions. The Canadian crypto-mining company Digihost proposed a crypto facility in North Tonawanda, New York, in 2021. Residents are protesting the new crypto-mining plant, citing environmental and noise concerns. Two lawsuits have been filed – the first in November 2022 and the second in January 2023. While the first lawsuit was dismissed, the New York Public Service Commission (PSC) of North Tonawanda is facing a lawsuit for approving the crypto plant. This lawsuit is specific to the project in North Tonawanda, but is relevant to everyone in New York. The outcome will set a precedent for the State's assessment of crypto's environmental harm.
Crypto's Environmental Footprint
Crypto-mining and its environmental impacts are issues born out of the last decade, as the first Bitcoin transaction took place in 2010. Crypto use has skyrocketed in popularity since its conception. According to Statista, from 2016 to 2022, the global number of identity-verified cryptoasset users increased from 5 million to 402 million. Even though the financial instability of crypto-currency becomes increasingly apparent, crypto's environmental implications are not as well-known. The rise of crypto appears to be continuing, so it is vital that states and the federal government treat crypto facilities as energy consumers and GHG emitters rather than financial hubs for crypto traders.
Digihost works with Bitcoin, a currency whose network, according to Investopedia, "generates approximately 38 thousand tons of electronic waste annually." The Cambridge Bitcoin Electricity Consumption Index reports that "if Bitcoin mining were its own country, it would rank 36th in annual electricity consumption." Bitcoin uses almost 120 terawatt hours of energy per year, which is about equivalent to Sweden's total domestic energy consumption. For context, in 2017 – just six years ago – Bitcoin consumed only 10.19 terawatts of energy. According to Digeconomist, crypto emits 73 million tons of CO2 annually due to the fossil fuels used to produce it.
New York State Governor Kathy Hochul passed a moratorium banning new PoW crypto facilities. The moratorium will take effect on November 22, 2023. She explained, "I will ensure that New York continues to be the center of financial innovation, while also taking important steps to prioritize the protection of our environment." The new law is specifically targeting PoW facilities replacing old fossil fuel plants, just as Digihost is doing in North Tonawanda's Fortistar plant. Environmentalists are concerned that "communities in upstate New York could suffer as once-abandoned coal power plants come back from the dead as 'zombie plants' that mine crypto all day, every day." As environmentalists are trying to shift from fossil fuels to renewable energy, cryptocurrency has significantly increased the energy consumption and fossil fuel emissions of the United States.
The Current Lawsuit
New York State passed the Climate Leadership and Community Protection Act (CLCPA) in 2019, and the Sierra Club is accusing the PSC of violating the CLCPA. According to the Guardian, the CLCPA is a robust climate Act "including having 70% of the state's electricity generated by renewable energy by 2030, zero-emissions electricity by 2040 and an 85% reduction in statewide emissions by 2050." Digihost's crypto plant will hinder New York's ability to reach its critical climate goals.
The Sierra Club, represented by Earthjustice, filed a lawsuit in the Supreme Court of Albany County in January 2023. Earthjustice attorney Hillary Aidun said that "The goal of our lawsuit is to force the public service commission to comply with the climate law and do the analysis that's required." The Fortistar plant was used as a peaker plant facility and has emitted 3,000-43,000 metric tons of GHG annually since 2016. By Digihost's own estimates, the new crypto facility will release over 300,000 metric tons of greenhouse gas (GHG) per year. Additionally, because peaker plants are used only during times of peak energy consumption, the facility was only used 10-74 days a year. Digihost's facility runs 24 hours per day and, according to the Sierra Club, and GHG emissions at the plant will by 3,000%. It is important to note that the lawsuit's estimate is far higher than Digihost's prediction. However, whether the plaintiff or defendant is correct, GHG from the Fortistar facility will significantly increase as a result of its transition from peaker plant to crypto PoW plant.
The PSC is supposed to examine climate change impacts of all of its decisions but failed to consider emissions during its debate over the Digihost facility. The PSC said that the Commission's only concern was whether the plant would harm ratepayers, which the PSC determined it would not. But, the plaintiff points out that the CLCPA states, "In considering and issuing permits, licenses, and other administrative approvals and decisions … all state agencies, offices, authorities, and divisions shall consider whether such decisions are inconsistent with or will interfere with the attainment of the statewide greenhouse gas emissions limits." The Court's decision will determine if the Digihost facility will be built but also set a precedent about crypto mining in New York and the role of the PSC.
Should You Buy Crypto?    No.   Why Not?
Regardless of how you feel about the economic efficacy of cryptocurrency, the environmental impact of the new currency is unmistakable. As such, the debate over crypto should not just be about its economic potential, as its energy consumption and its fossil fuel emissions are incredibly damaging the country's fossil fuel reduction efforts. Whether crypto should be a financial interest should not be relevant to environmentalists. We should denounce cryptocurrency for the same reason that we denounce big oil: the possibility of financial gain is not worth the destruction of our environment.
---
Resources
What is Cryptocurrency? Kate Ashford, Forbes, February 16, 2023
The History of Bitcoin, the First Cryptocurrency, Julie Pinkerton, US News, February 27, 2023
Read more about climate change on our Climate and Energy pages